Foreign Nurse Recruitment to Work in the USA
Our Agency Assists Foreign Nurses in the US by Guiding Them Through The Process to Achieve Their American Dreams.

Why Should a Foreign Nurse Work with Connetics USA?
The growing need for foreign nurses in the US has never been more urgent. Connetics USA matches nurses globally with long-term positions in US healthcare facilities and hospitals to offset the shortage. Through our direct hire recruitment approach, the healthcare facility will offer you a nursing job in the USA, sponsor you and your family's Green Card or TN Visa, and give you the same pay and benefits as an American nurse. If you are a foreign educated nurse, now is the time to start your American dream.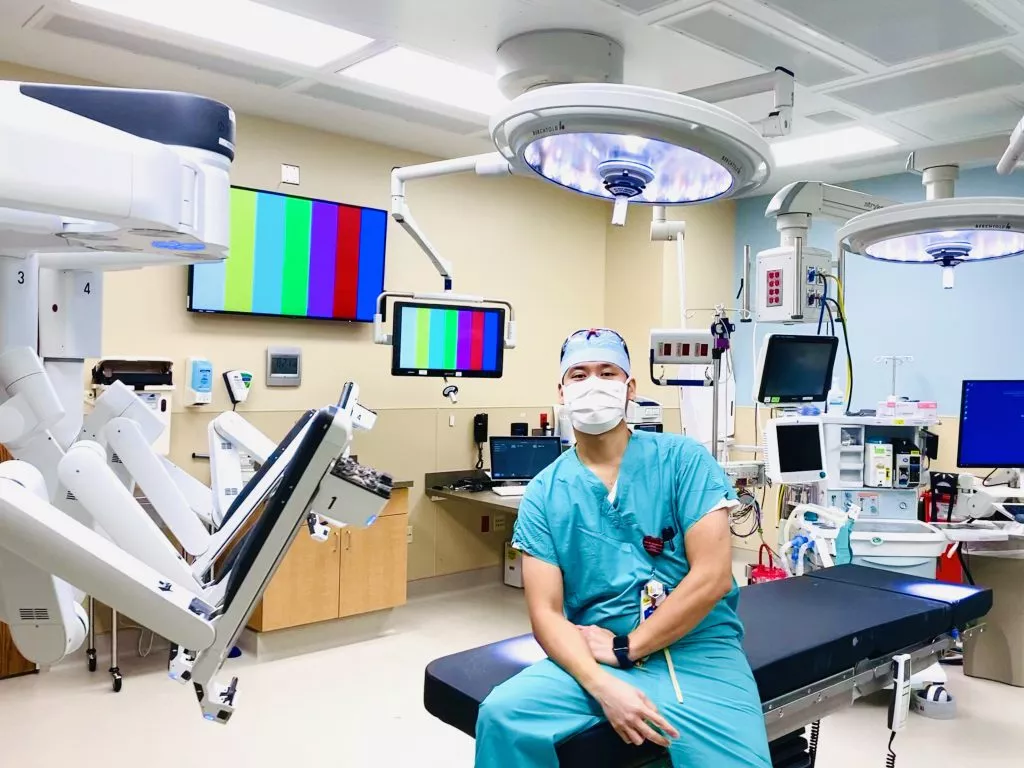 Our Recruitment Process for Foreign Nurses to the US
We know the recruitment, US immigration, licensing, and credentialing processes required for a foreign nurse to work in the USA are challenging. We're also aware of the support our nurses need preparing for arrival, starting a new job, and settling into life in the USA. At Connetics USA, we've broken this process down into our own special success path with a step-by-step approach to make your international journey and transition a success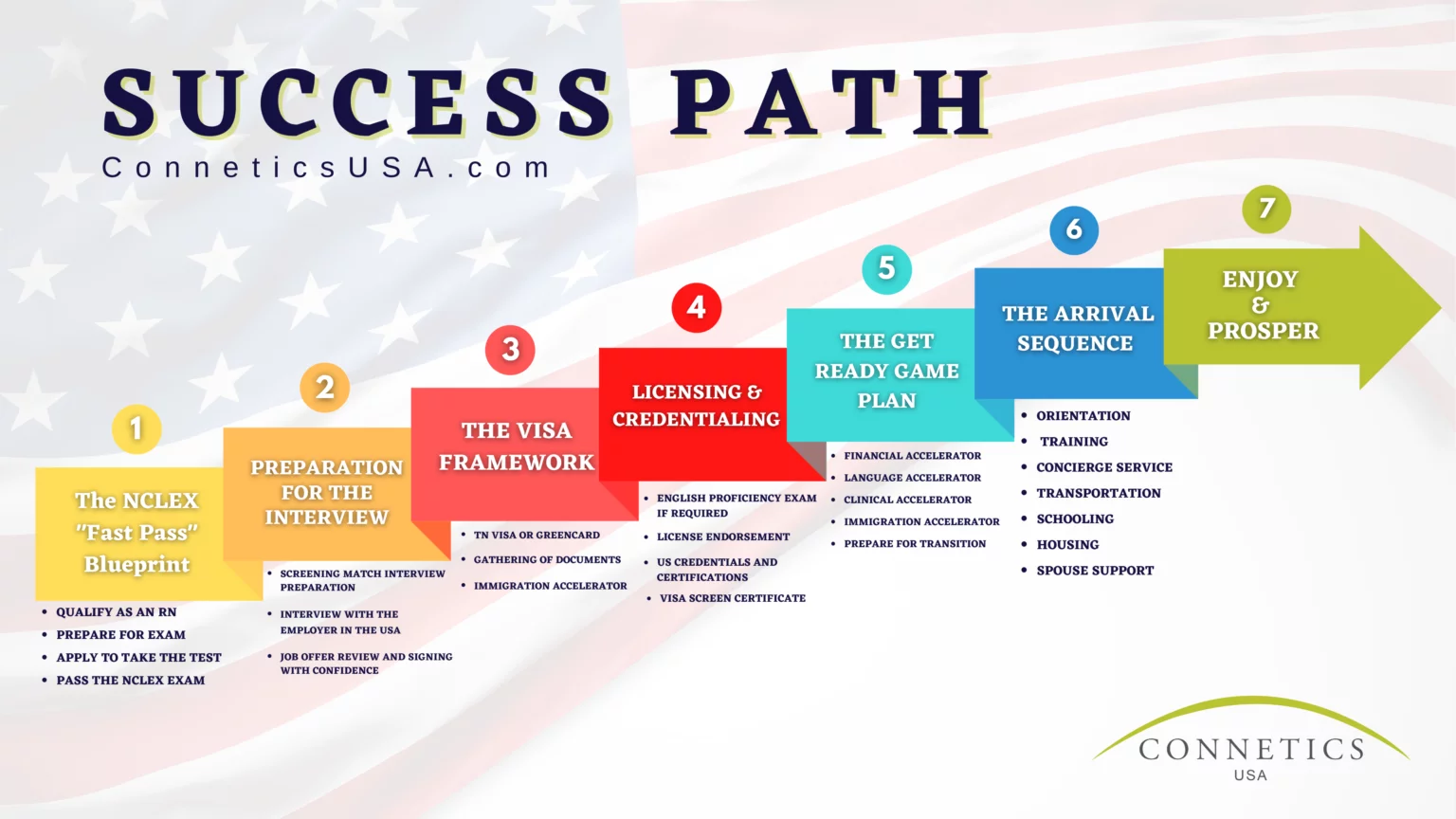 Connetics USA Immigration Process for Foreign Nurses to the US
Let's Take a Look at How to Start Pursuing Your Dream Job as a Foreign Nurse in the USA
Nothing! That's what makes Connetics USA so great. Employers – like hospitals, rehabilitation facilities, and long-term care providers – pay our fees, not our candidates.
Connetics has access to thousands of incredible nursing jobs throughout the United States and that means we have access to the largest number of nursing jobs in the USA! No matter where you want to live – near the oceans, the mountains, or in the heart of any major city, Connetics will make that dream a reality for you.
International nurses who already meet American nursing education and experience requirements will move into the interview process so that we can get to know you. Our team will be sharing our knowledge of the immigration and visa process as well as ensuring we understand what your own goals are – and we'll be here to answer all your questions about life and nursing careers in the United States. If you haven't taken the NCLEX, don't worry! While you must pass the NCLEX exam to be eligible to work in the United States, our team is here to help guide you through that process as well!
Connetics will work with you throughout the process to ensure you have all the information and credentials you'll need to secure your Permanent Residency Visa or even your citizenship. Your Permanent Residency Visa is also known as a EB-3 Green Card. It will also allow your spouse and any children under 21 years of age to legally work and live in the United States with you.
This is your first step to your career in the United States! Once you've submitted your application, the Connetics team will begin to work with you and create a plan based on your education and nursing experience. Even better? Our application process is quick and easy to fill out.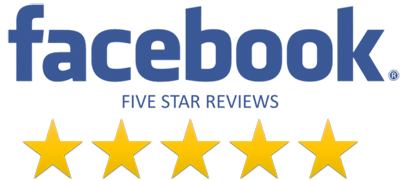 Download One of Our FREE Guides to Start Your Journey to the USA