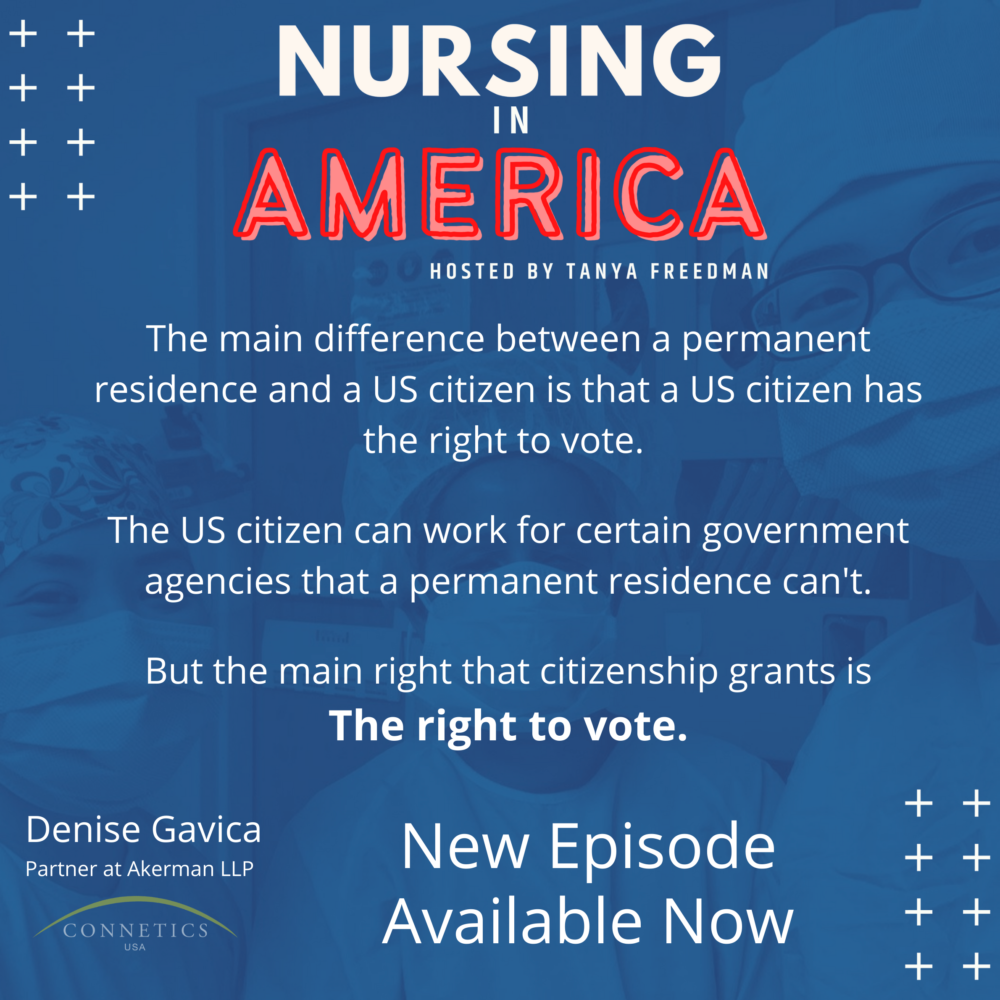 Tanya Freedman hosts inspirational conversations with Filipino nurses who have made a new life in the United States - they reveal how they did it, and provide insider info you won't find anywhere else. Here you'll find all the knowledge and inspiration to live out your own American dream! If you're thinking about making the step to living and working as a nurse in the USA, then why not enlist the help of one of the top medical staffing agencies?
Are you a nurse looking to come to the US? Maybe you've begun thinking about it, but think it seems complicated and you wish you had an expert with all the answers to help you. That's exactly what we're giving you this season!
Over the next 4 weeks, we'll bring you daily episodes that demystify the lengthy process of obtaining a Green Card to work in the US as a registered nurse. We'll answer questions like. "What exactly is a Green Card and how do I get one?", "How long does the process take?",  "What kind of documentation am I going to need?" And many, many other questions.
At Connetics USA, we are committed to solving the Nursing Shortage in the United States by helping nurses from around the world understand the process, helping people just like you realize your own American dream. Over the next four weeks, we'll explain the immigration process to help start your journey to the USA.
So be sure to subscribe to this podcast for all the information you'll need to be Nursing in America.