Nurses who use ConneticsUSA can earn more than $200,000 per year View our roadmap to success

Employer-sponsored Green Card or TN Visa for you and your family
Permanent Employment
Same salary & benefits as American nurses
No cost to you
You won't be alone.
We'll support you every step of the way.
Even after you arrive in the USA.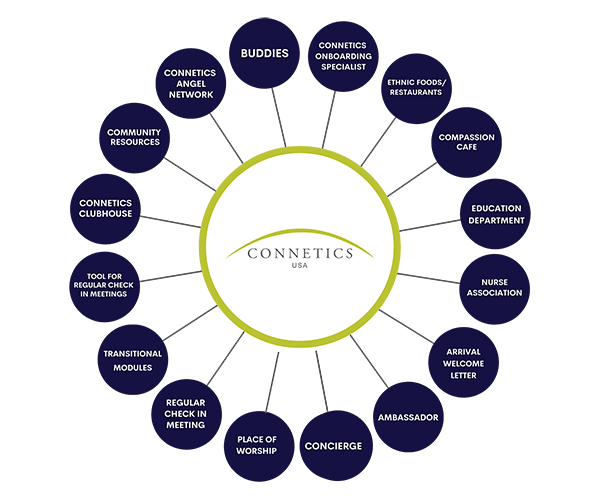 Read testimonials from nurses who have worked with ConneticsUSA
I would definitely recommend Connetics USA as the #1 agency to assist in making your US dream a reality! I liked the fact that they assist with direct hire and The team of persons that worked with me are very exceptional. They guided me through the entire process and is usually available 24/7 to answer my questions and concerns. Special thanks to Jenell , she was there from start to end! And for all the others that assisted me in one way or another, it is much appreciated.
Sash Ny
They will guide you every step of the way! From contract signing until your deployment to the US. Thank you to my case specialist, Miss Jenell for being there ready to answer all my questions. She even gave me a prep call before my consulate interview. I highly recommend Connetics in helping you achieve your American dream! 🇺🇲
Patricia Arancon
Do you know a nurse looking for a permanent position in the USA?
ConneticsUSA currently offers $1,000 to anyone who refers a nurse with a valid NCLEX.